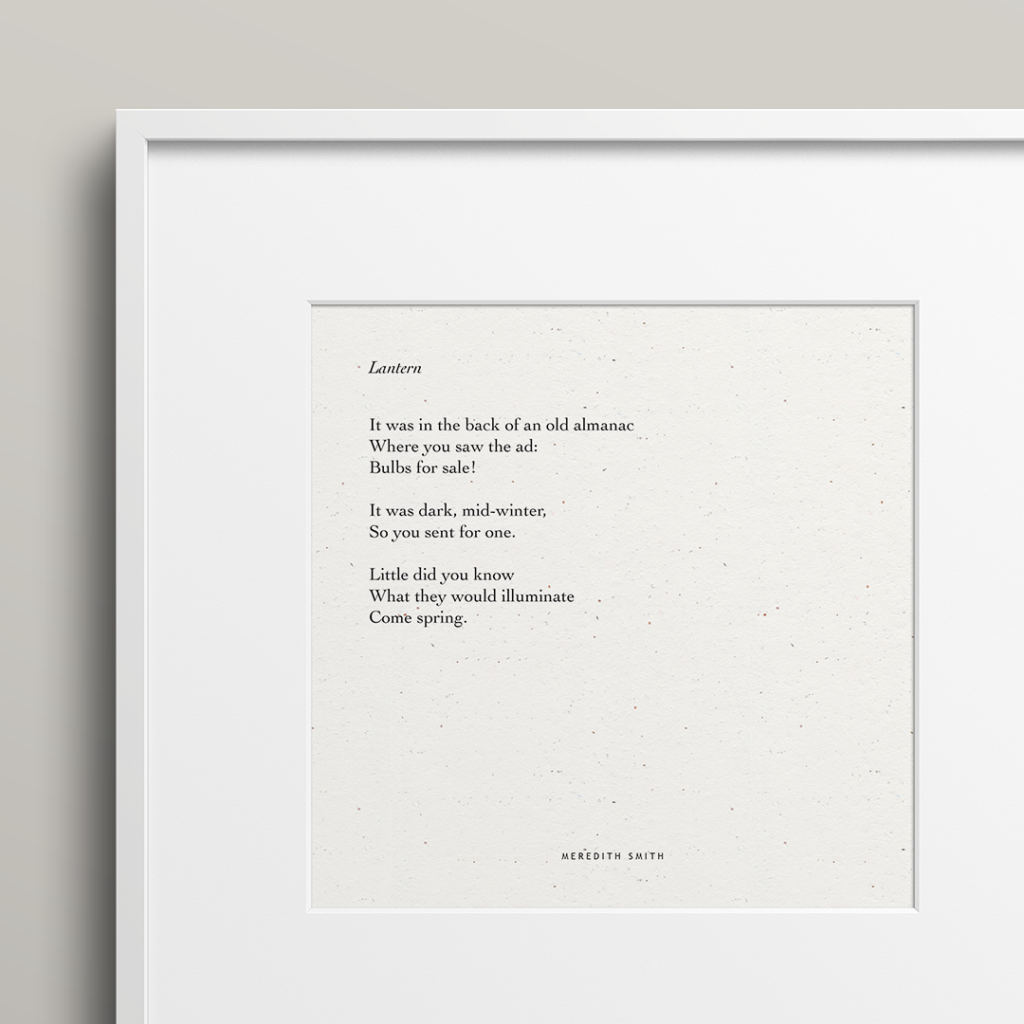 Lantern illuminates more than meets the eye
Get a physical print of the poem Lantern in the mail or a download that you can take to your local print shop.
Sizes available:
Square Print – 5″ x 5″ – $5
Portrait Print – 5″ x 7″ – $5
PDF – Portrait & Square – $3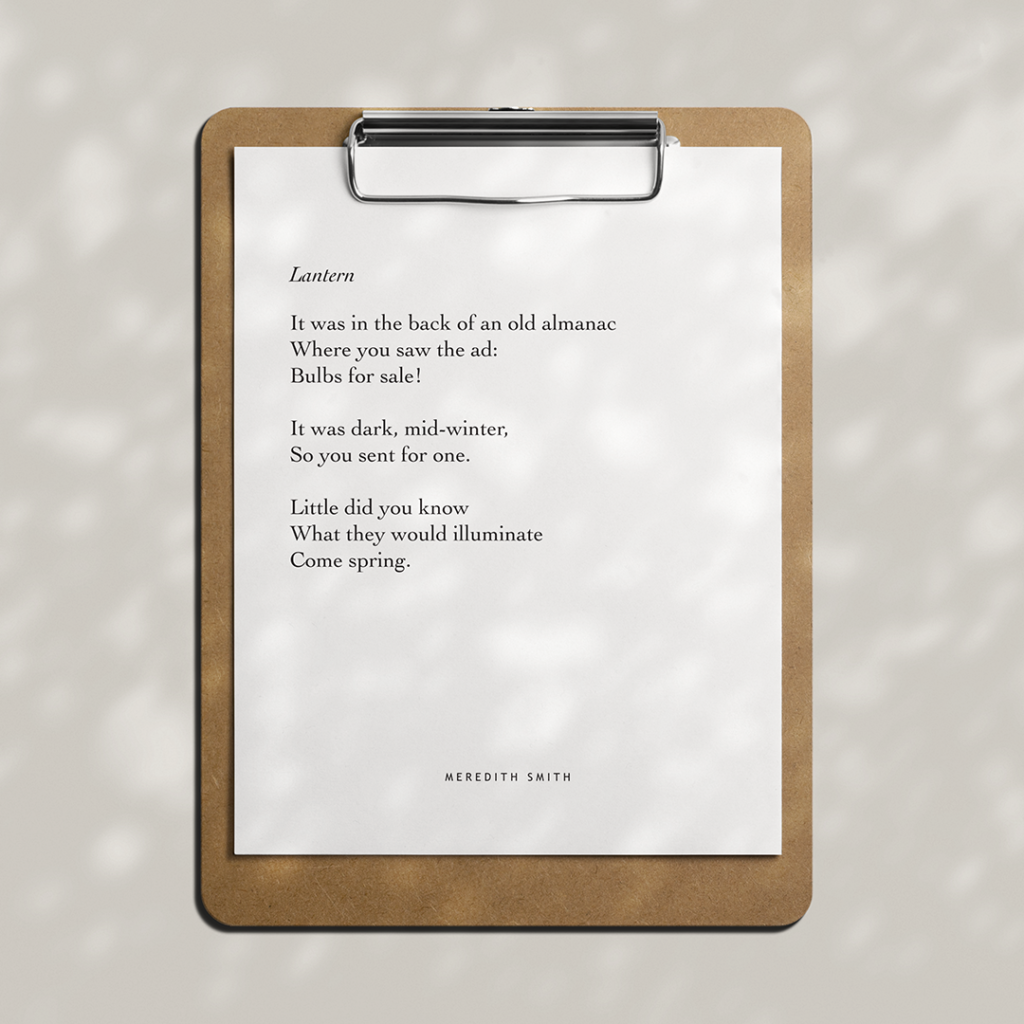 Lantern
It was in the back of an old almanac
Where you saw the ad:
Bulbs for sale!
It was dark, mid-winter,
So you sent for one.
Little did you know
What they would illuminate
Come spring.
All work is copyright Meredith Smith
Poetry for your walls,
inside and out
Enjoy poetry on your walls. Raise your spirits, practice self care, and enjoy words of affirmation, power, and catharsis.
This print features Meredith's poem, Lantern. It is available in square and portrait formats, physical editions, and digital downloads.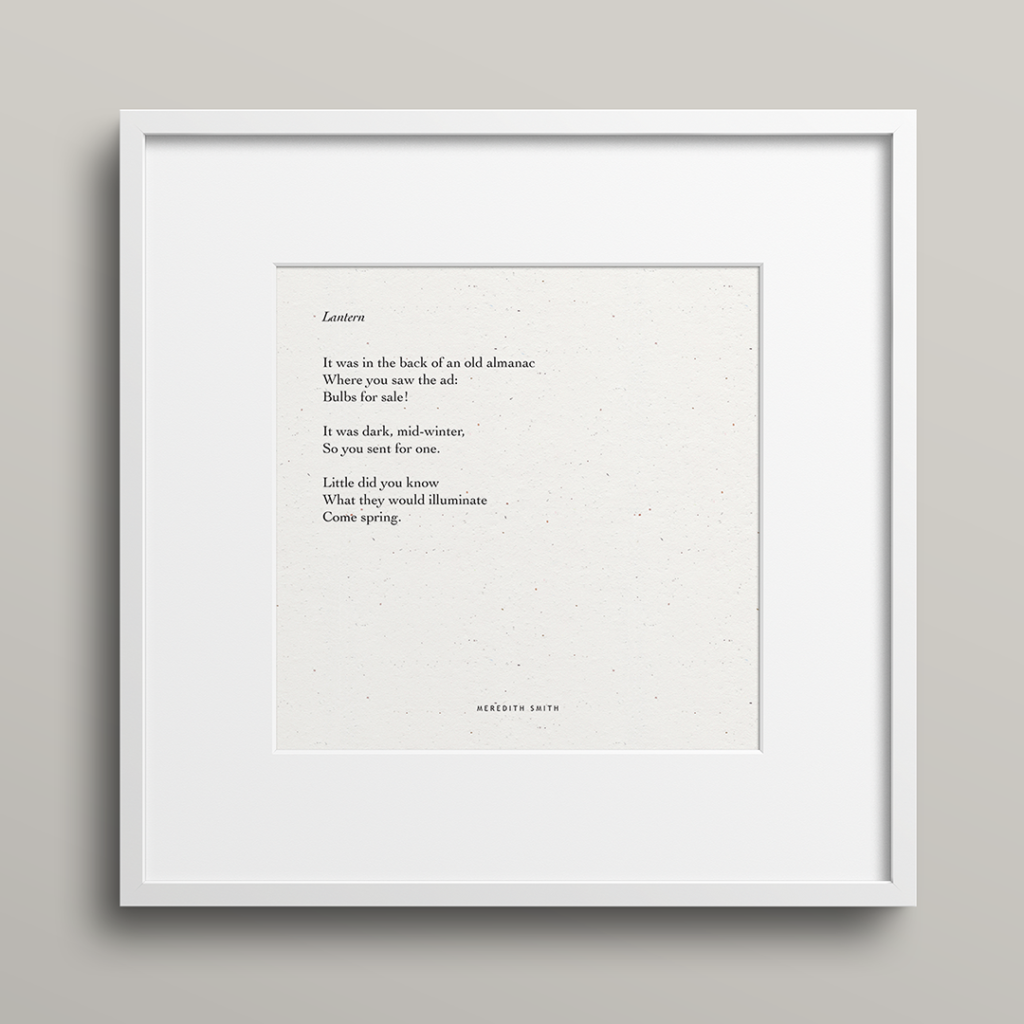 the fine print
Each print is printed in Meredith's studio on FSC-certified paper, and cut by hand to size. They will be shipped with backing board to prevent dog-ears or other damage. Frame not included.
Purchasers retain permission to print downloadable files at the local printer of their choice.
Sales are handled through Meredith's small press, Common Meter, but Meredith is happy to answer any questions.
more prints