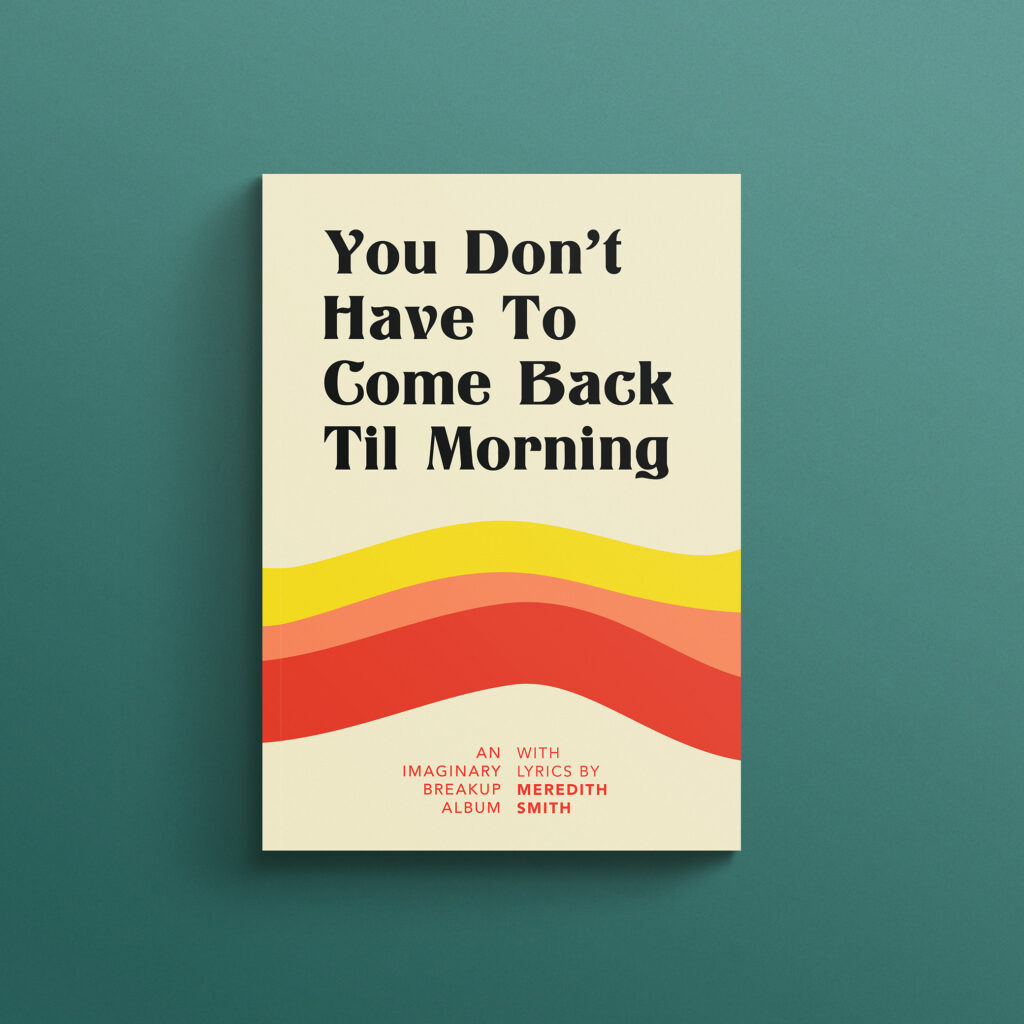 You Don't Have to Come Back 'Til Morning
Interactive Songbook
An imaginary breakup album about a real relationship, Meredith wrote the lyrics for 8 songs that would become her short-lived band's first (and possibly only) record. These poems turned songs were written between 2018 and 2022, following the dissolution of her marriage.
QR codes throughout the zine point to the band's Spotify & Bandcamp editions of the tracks where possible. Some songs are available on the Imaginary Maps EP, while others are demos available while the band works to produce its first full length album.
This is a 1/4-sized zine – 4.25″ x 5.5″ and 12 interior pages. Each zine is printed, collated, and stapled by hand by Meredith.
All zines and chapbooks are fulfilled by Common Meter Press.