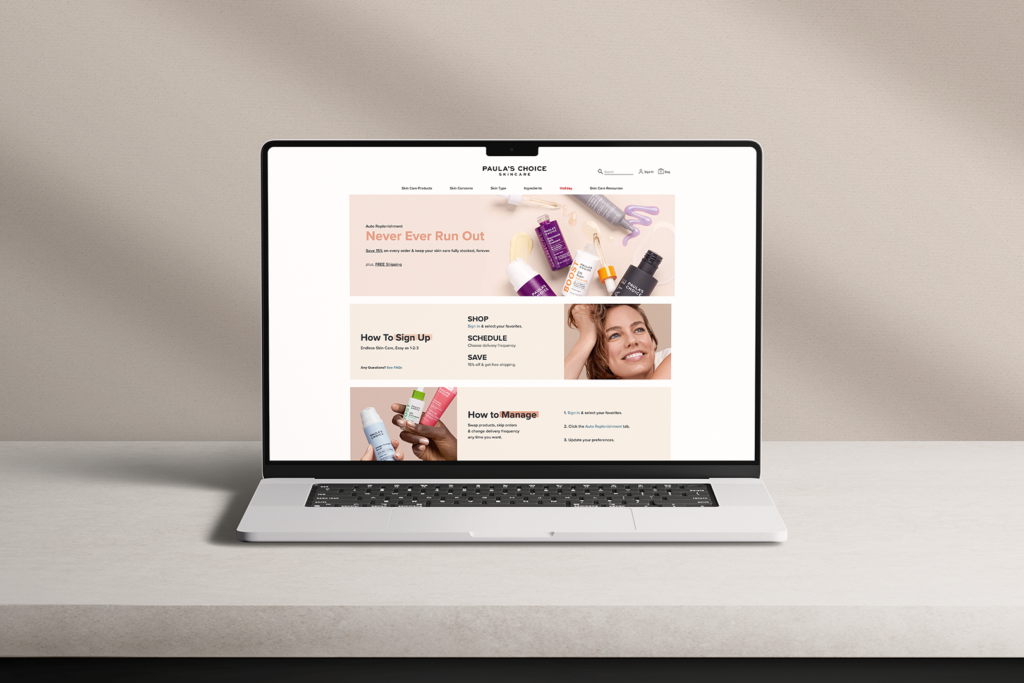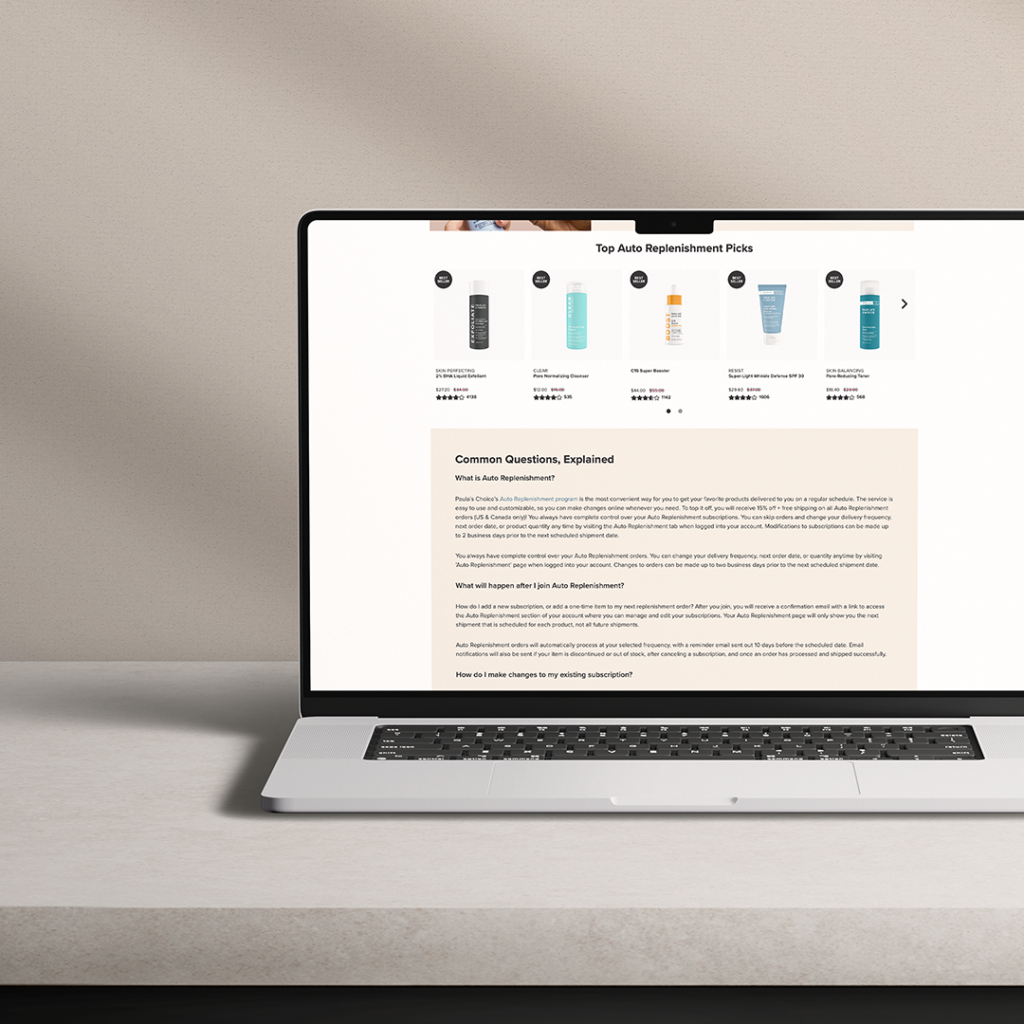 Project Details: Meredith was tasked to create a landing page to convert and drive awareness of Paula's Choice auto replenishment program.
Deliverables: Working from creative briefs, Meredith produced content on a proprietary CMS, using live text, product carousel templates, FAQ templates, and HTML to produce crosslinks and meta data.
Meredith worked with the SEO Manager to ensure on-page SEO best practices increased this page's visibility across internal and external search platforms.
Meredith also collaborated with the marketing manager for placement in site architecture, footers, and navigation.
Results: A landing page to last the test of time, tie in to the brand's loyalty program, and drive continued customer engagement.