Meredith Smith is a writer
& creative director in the Pacific Northwest
---
Latest Chapbook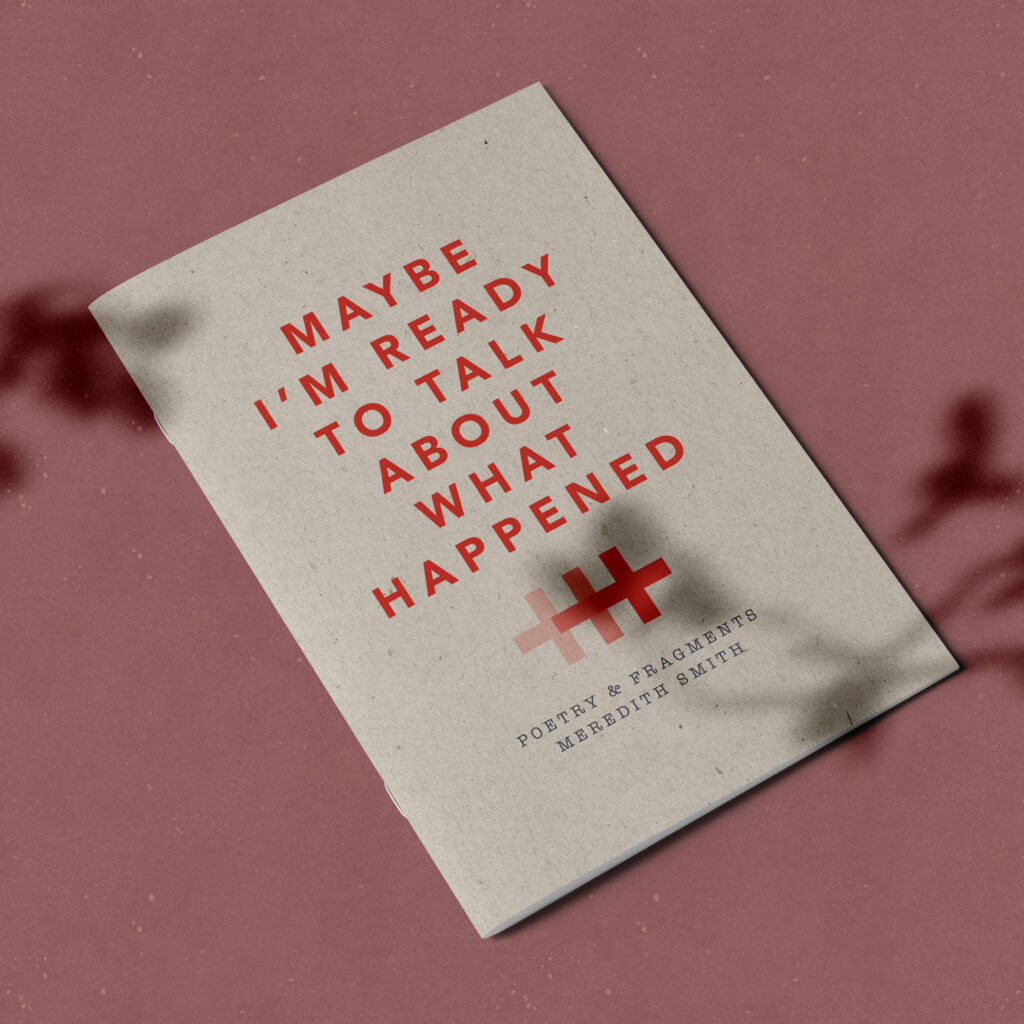 Maybe I'm Ready to Talk About What Happened
A panoramic view of the pandemic bookended by a pair of personal tragedies, Maybe contains microstories from our collective Lost Year told in fragments and verse.
All chapbooks & zines are printed and bound by hand, and fulfilled by Common Meter Press.
---
About Meredith
Creative Writing
Meredith writes poetry, fiction, and features in a variety of forms. A creative writing MFA dropout, Meredith's writing has somehow appeared in literary magazines, horror podcasts, and entertainment outlets.
Her bylines include The Cryptonaturalist, The Gravity of the Thing, Tor.com, Bust Magazine, and more.
Meredith also runs a small press for well-thought and well-designed poetry chapbooks and zines called Common Meter Press. She doesn't like to sleep much.
Creative Direction
By day, Meredith works as a creative director for national and global eCommerce brands.
Armed with more than 15 years of experience in digital retail for fashion, fragrance, and beauty brands, Meredith helps brands connect the dots from products to people.
Her body of work lives at the intersection of brand storytelling, user experience, and growth marketing. Formerly the founder of Sweet Anthem Perfumes, Meredith's products have been seen in Anthropologie, BuzzFeed, and design magazines like Design*Sponge.