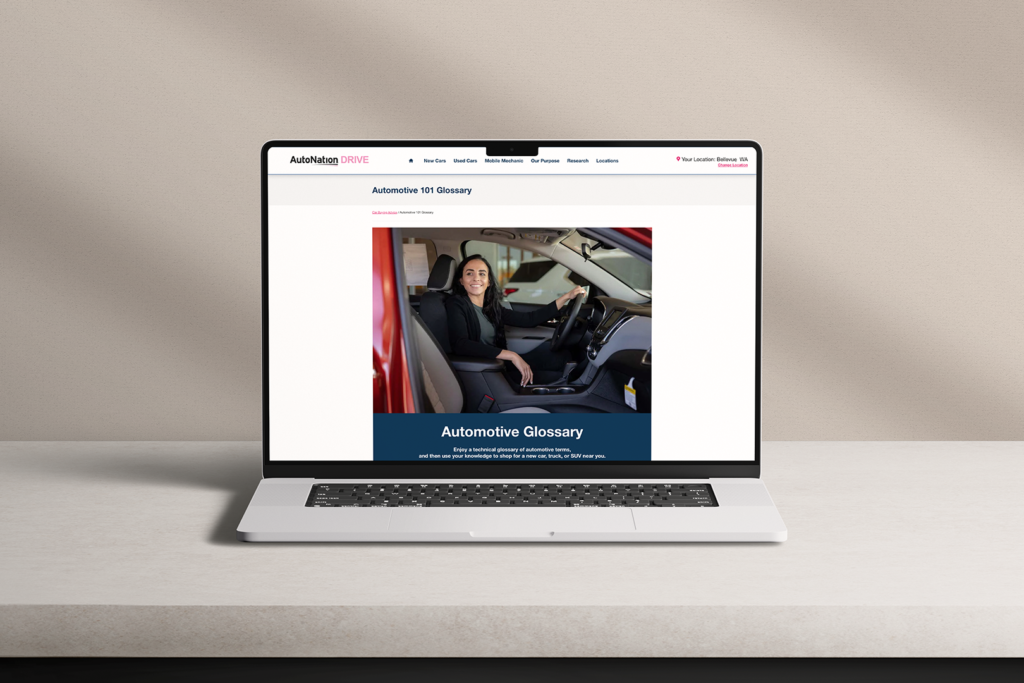 A pillar for automotive research
Project: Meredith was asked to create a glossary of automotive search terms to act as a spine for one of the brand's content pillars.
Deliverables: Content strategy, keyword research, on-page SEO, and content production from graphics to the HTML template used on the content management system. This project ended up with 80 pages of SEO-rich text written by Meredith, fact-checked by internal fact checkers, and strategized with internal and external stakeholders. Meredith also provided competitive analysis for similar glossaries, and created a brief with glossary best practices ahead of production to act as a project guidepost.
Results: A page the brand can use as a home for crosslinks to boost internal and external SEO.
Client: Gasworks Media/AutoNation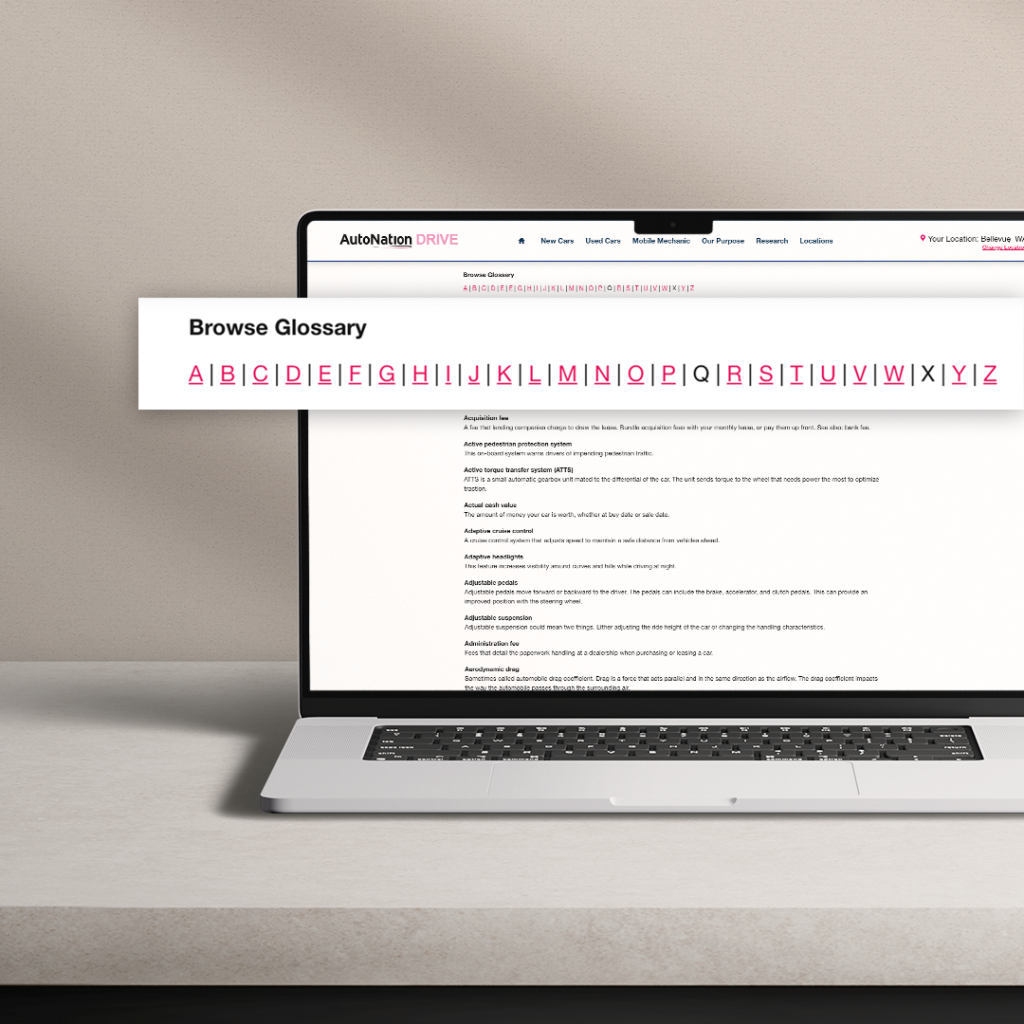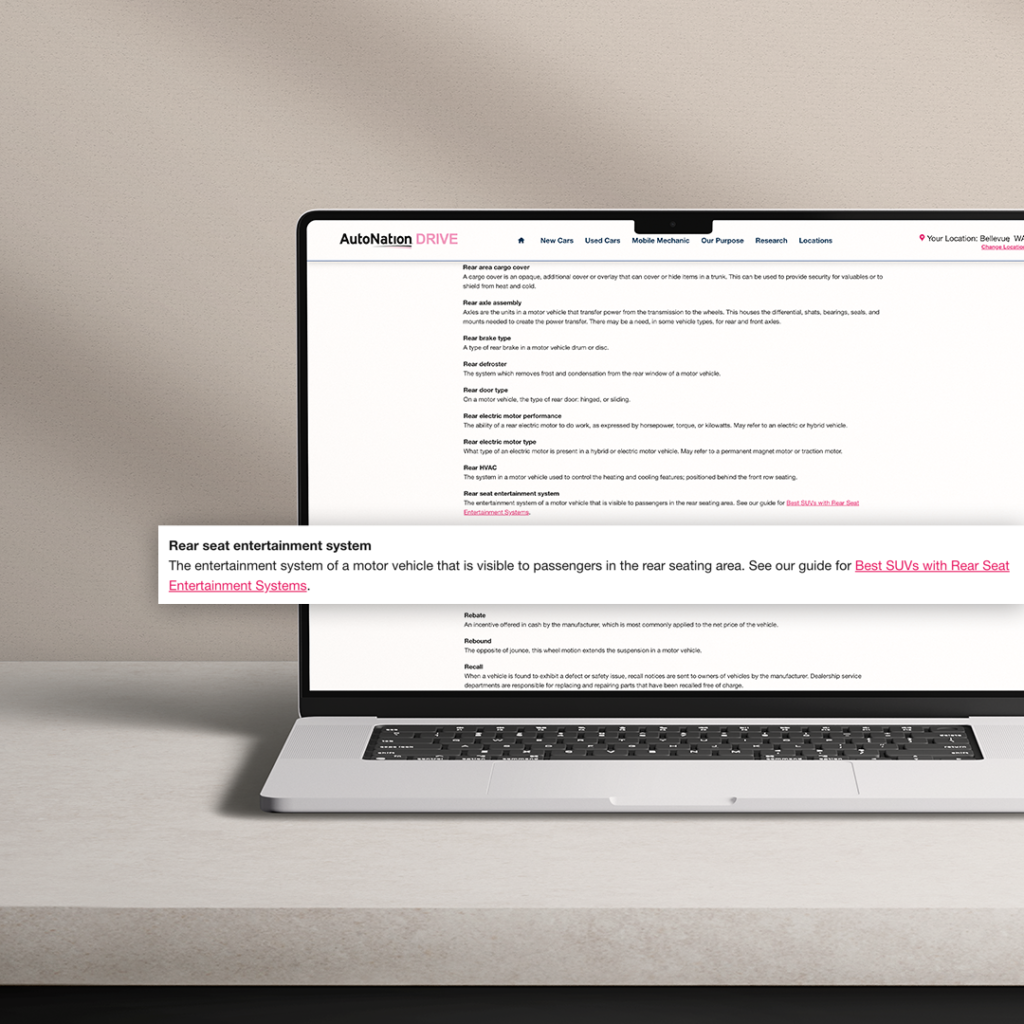 Protip: Click images to view larger.