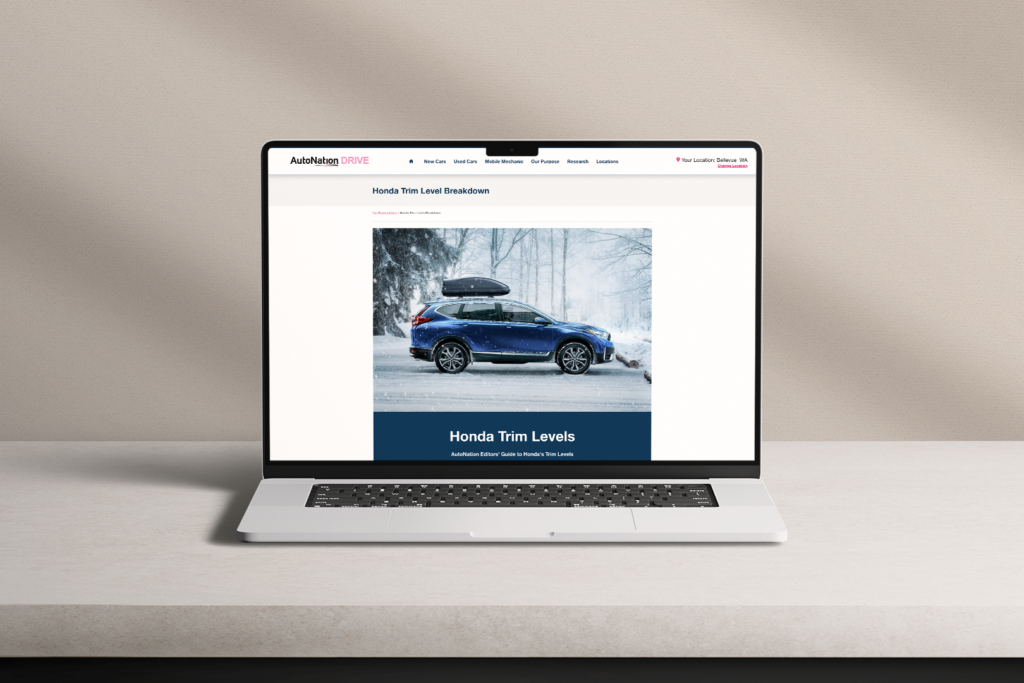 High-ranking, researched merchandising content
Project: Create an SEO-driven guide for Honda trim levels that would include shopping buckets to product description pages.
Deliverables: Research, product copywriting, and HTML & CSS production of the page on a proprietary content management system. Meredith wrote and researched each trim level and, armed with the help of internal fact checkers, created a useful page for Honda shoppers.
Results: A top-ranking page for "Honda trim levels," even two years later.
Client: Gasworks Media / AutoNation
Protip: click an image to view larger.