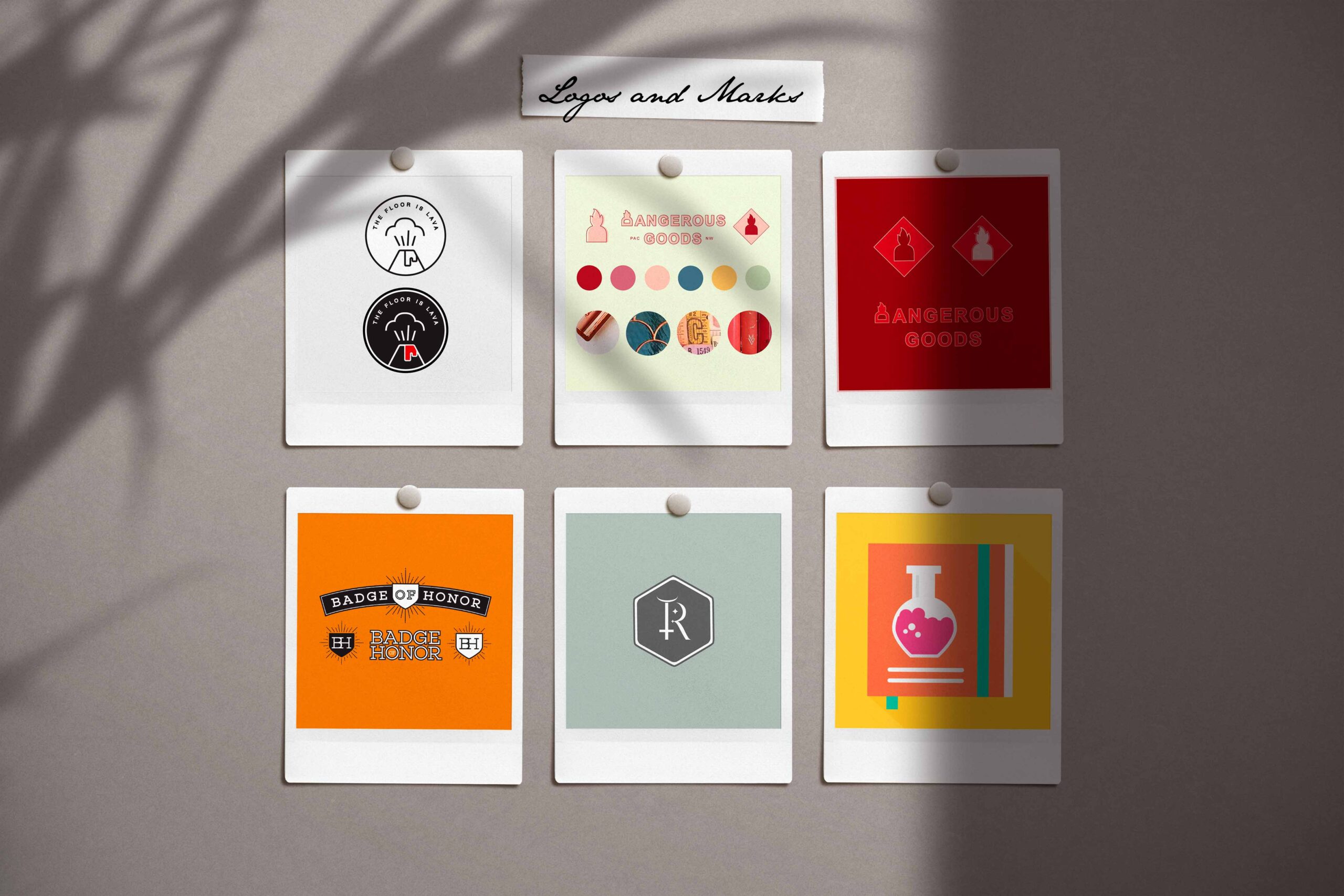 Just because these marks didn't make the cut doesn't mean you shouldn't be able to enjoy them.
The ask: Showcase logos from various projects that have never seen the light of day, whether it's because we chose a different final creative direction or the project never took off.
Deliverables: Creative direction and graphic design for a variety of brands that, for whatever reason, never got to be included in a final project.
The results: Skills were amassed, clients were happy in the end, and processes were refined by both parties. Everyone had fun.