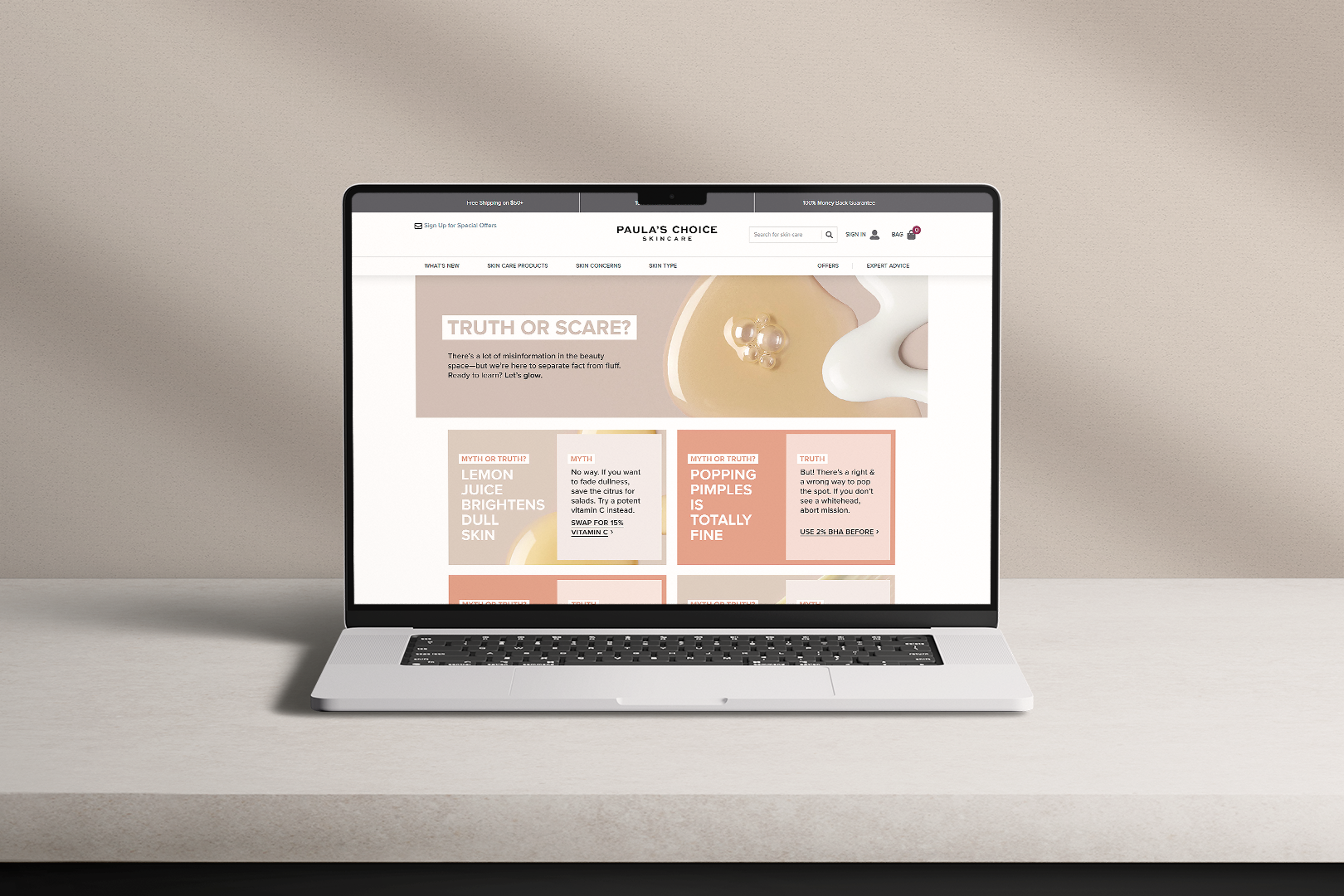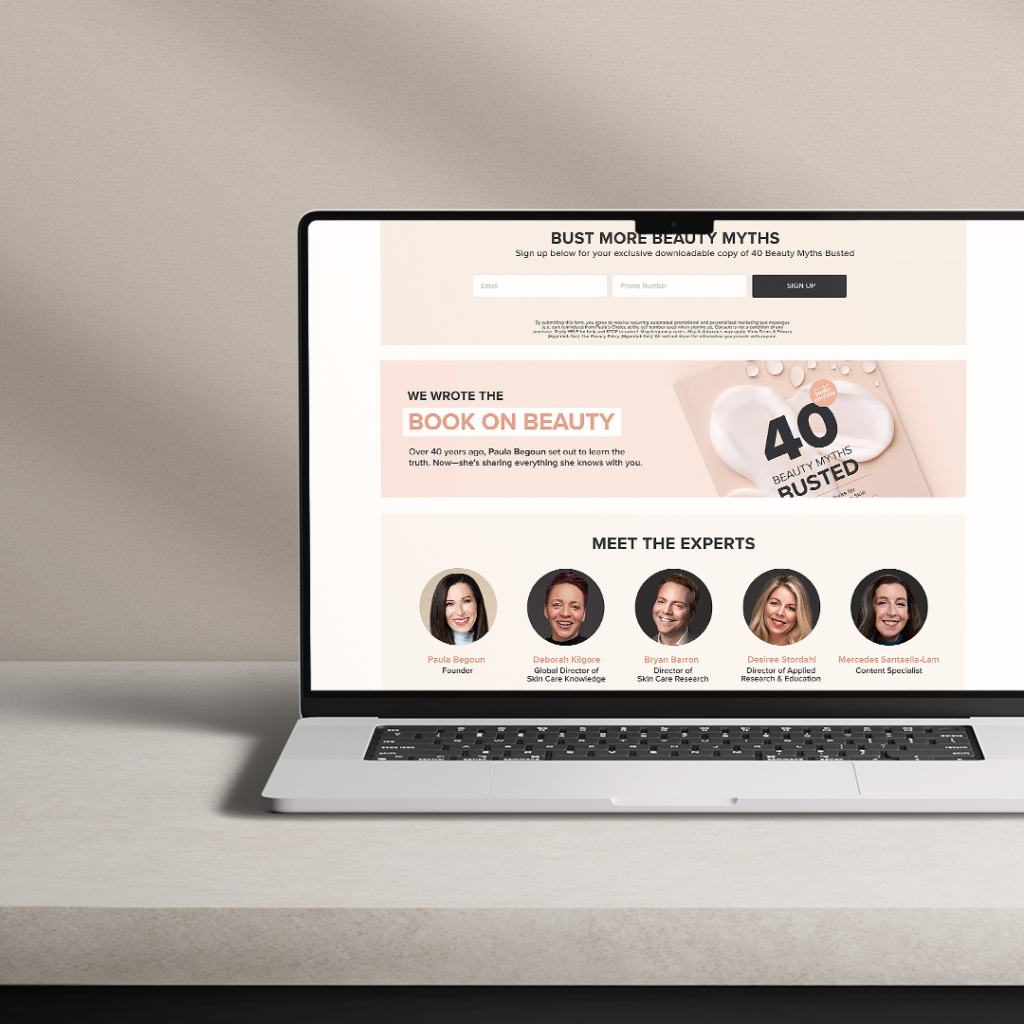 Driving EEATs across landing pages and web content
Project: Create a home for Paula's latest book that also drives the EEATs – the experience, expertise, authoritativeness, and trustworthiness of the skincare experts behind the brand.
Deliverables: Working with the proprietary CMS, usher the page into production from creative concept to live site.
Results: A page that coincided with the 360-efforts of the launch of Paula's book and offered crosslinks to related content on the site.
Unfortunately this page existed as a limited time
promotional effort, and is no longer available to view online.