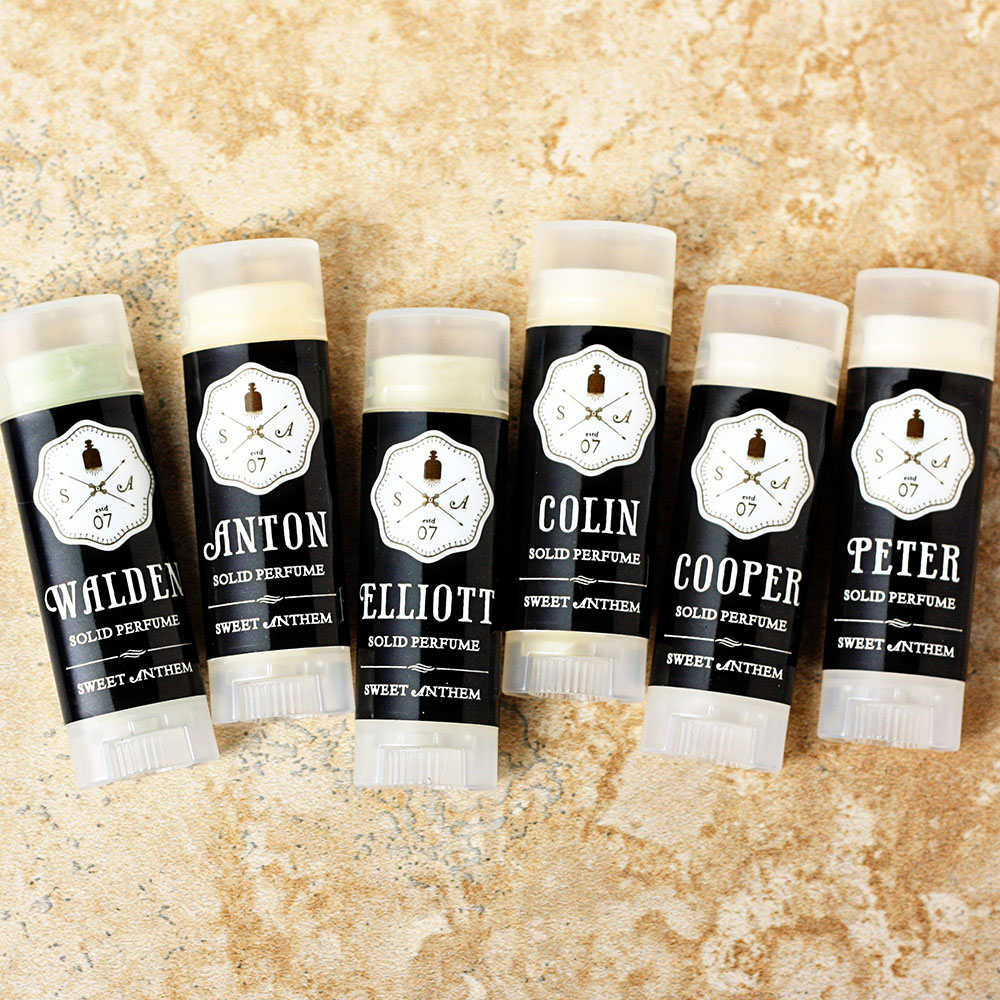 Driving men's fragrance style
Project: Create a line of fragrances for men to complement Sweet Anthem's bottled stories.
Deliverables: Product design, development, branding, creative direction, styling and photography. Six fragrances were delivered in the brand's 3 formats – solid perfumes, eau de parfums, and perfume oils. A distinct, classic apothecary vibe was chosen to convey the brand's commitment to small batch formulas.
Results: Even the women liked them! The brand gained a new client base and gateway product.
Clients: Sweet Anthem Perfumes