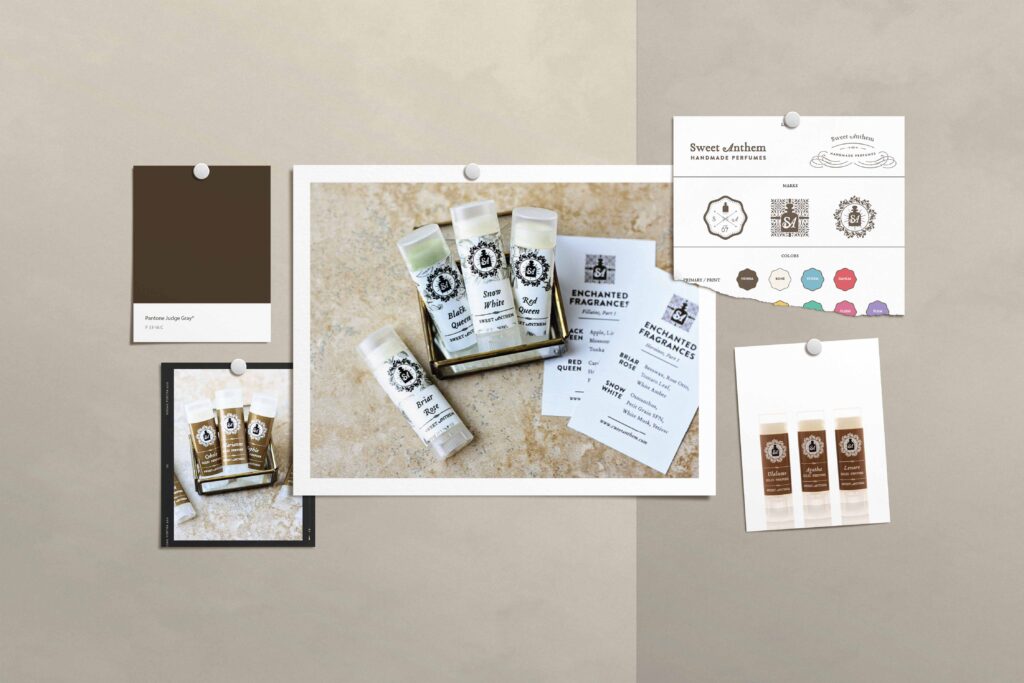 The order: Create a gateway drug product for a storied perfume brand.
The ask: Create a collectible "gateway drug" product that would warrant customer retention, with seasonal launches of new items in affordable sizes with unique themes.
Project: Develop products, from packaging and creative direction, to product naming conventions, to formulation and beyond, for this storied perfume brand.
Deliverables: Creative direction, product development, packaging design, final product manufacturing.
The results: Seasonal product launches of new solid perfumes every quarter, including with partnerships featuring local illustrators. This product drove customer retention time and time again due to the gamification of collecting each launch.
Client: Sweet Anthem Perfumes
Solid perfumes for men and women