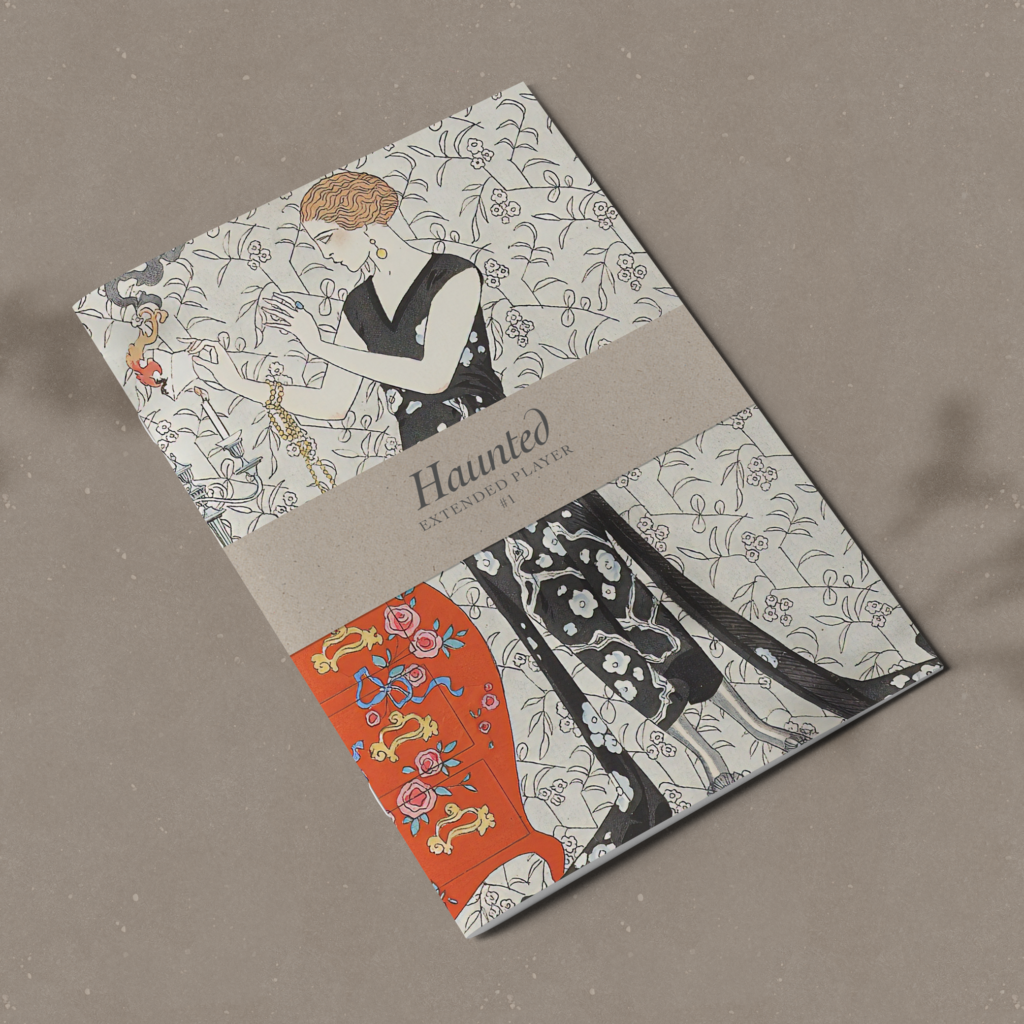 Extended Player is a zine series featuring Meredith's work as a songwriter. Most of the demos you'll find are live demos created with a single mic in her bedroom studio. This was done on purpose – to focus on the lyrics, plus moments of emotion and storytelling in each song. Think of these as Liner Notes, but interactive.
The first issue Extended Player features "Haunted," a lullaby for grownups, about growing up. Meredith plans to release two long playing albums in this format, with music coming soon.
---
Features
Original lyrics by Meredith Smith
Chord chart so you can play and sing along
Tabs for each chord in the song
Tips and tricks for making it your own
Tried the song yourself? Upload a short to Instagram and tag @meredithtuckersmith.
Each zine is printed on 32 lb. paper and features a Mohawk 110 lb. card stock cover, plus recycled kraft inserts and cigar band. Meredith printed, collated, and bound each zine by hand.
This is a 1/4 sized zine at 4.25″ x 5.5″ and contains 10 interior pages.
All zines are fulfilled by Common Meter Press.
Lyrics
Verse 1
Wonder what I miss the most
'bout the girl I used to be
She haunts me like a vengeful ghost
that no one else can see

Chorus
It's hard to be haunted
by things you always wanted
and dreams you know won't last

These fears cannot be real
these feelings that I feel
or are they just ghosts from the past

You are so much more than
what's been done to you

Verse 2
Takes everything I have now
to keep the ghost at bay
There are days I don't know how
to make her go away