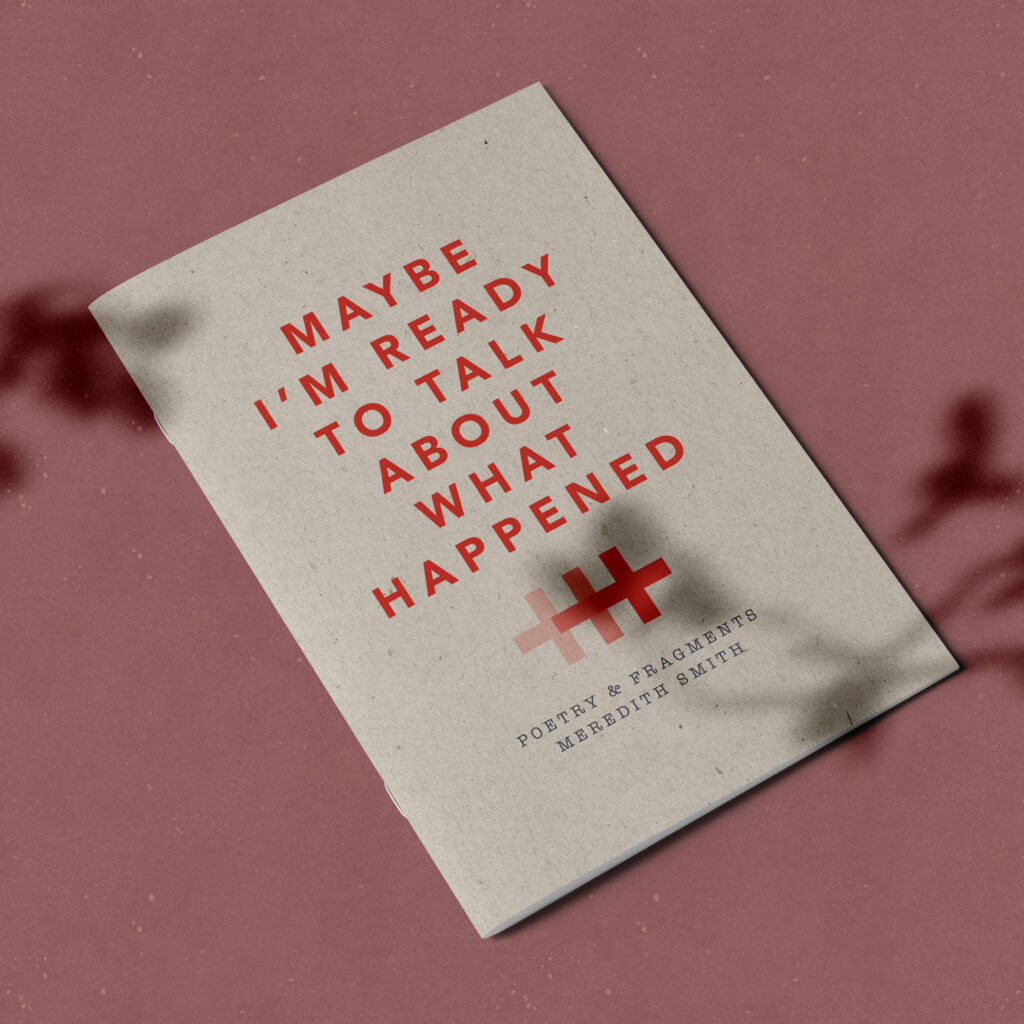 A panoramic view of the pandemic bookended by a pair of personal tragedies, Maybe contains microstories from our collective Lost Year told in fragments and verse. The stories cover themes of parenting, isolation, and grief as Meredith does her best to keep everyone together in the face of untold tragedies.
Each chapbook is printed on 32 lb printer paper in black and white text, with a full-color cover printed on 110 lb. kraft Mohawk paper. These chapbooks are printed, collated, and bound by hand by Meredith in her studio.
This is a standard sized chapbook at 5.5″ x 8.5″ and contains 24 interior pages.
---