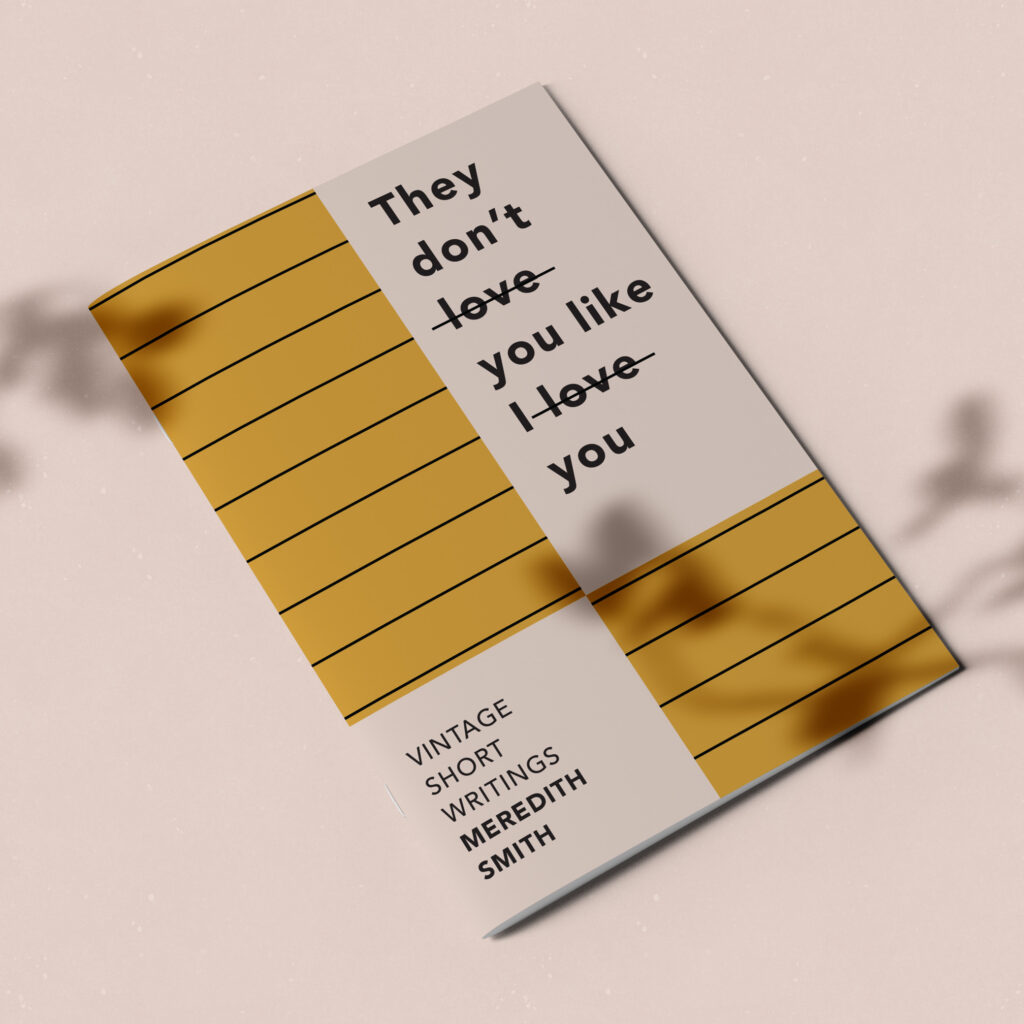 They Don't Love You Like I Love You follows Meredith as she travels the U.S. after spending time abroad. The long-awaited conclusion to a travelogue trilogy written in 2004, this zine puts a period at the end, Love You is captured time, dust buried in fingernails, and a nearly perfect summer trapped beneath a bell jar.
Each chapbook is printed on 32 lb printer paper in black and white text, with a full-color cover printed on 110 lb. kraft Mohawk paper. These chapbooks are printed, collated, and bound by hand by Meredith in her studio.
This is a standard sized chapbook at 5.5″ x 8.5″ and contains 20 interior pages.
Creative Non-Fiction Chapbook